Kendale Truck Parts
12917 53 St NW, Edmonton, AB T5A 2E7
Hours:
Monday: 8:30AM-5:30PM
Tuesday: 8:30AM-5:30PM
Wednesday: 8:30AM-5:30PM
Thursday: 8:30AM-5:30PM
Friday: 8:30AM-5:30PM
Saturday: Closed
Sunday: Closed
Used Ford Parts Edmonton
Looking for Used for Parts in the Edmonton area? Kendale truck parts stocks a massive inventory. We have tons of new Ford truck parts coming in daily, as well as salvaged Ford vehicles and Rebuilt Ford vehicles. We part out vehicles and occasionally sell an entire vehicle. contact us for details!
Used Ford Truck Parts Edmonton
Kendale Truck parts can source any Ford truck part for you.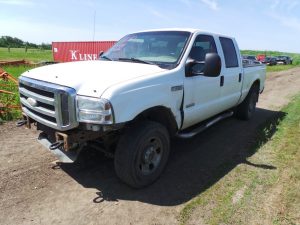 Looking for Ford truck transfer cases? transmissions? rotors? We have it all. Get in touch with us today for a free parts quote on Ford truck parts.
F-150 Parts in Edmonton
When it comes to F-150 truck parts, Kendale has what you need. With years in the business and competitive prices, Kendale Truck Parts should be your first call when you need F-150 Parts.
F-250 Truck Parts in Edmonton
It can be hard to find parts for F-250 Gas Trucks and Diesels, luckily we have been stocking up for years. Give us a shout today for a no hassle quick and easy parts quote for your F-250.
F-350 Super Duty Truck parts in Edmonton
When it comes to heavy duty truck parts, no one can beat our prices and availability. Get your super duty in super shape with the parts you need to get the job done. Call Kendale truck parts for your F-350 Super Duty Truck Parts.
SUV, Car and other types of Ford parts Edmonton
From trunk locks to transmissions, we carry a wide variety of used parts for most Ford vehicles. Give us a call and we can send you a quote right away!
Kendale truck parts jumped at the opportunity to help They we very professional And definite life savers

Great prices and great easy going staff usually have what I'm looking for brand new in box for awesome deals

Good service! got the parts needed, and they all worked.