Used Auto Parts Edmonton
Kendale Truck parts is your source for recycled and used auto parts Edmonton, AB.
Why Kendale Truck parts?
locally owned and operated since 1964
100+ years of combined experience in used auto parts
we supply certified and tested green recycled parts
over 300,000 parts in stock, we have what you need!
awesome reviews
we can ship parts right to you!
we accept credit, debit, cash, cheque and e-transfer
Proudly family owned and operated
We are part of the community and are recognized as a highly reputable auto parts store. We work hard to make sure our customers are able to get top quality used auto parts at a fair price. Check out some of our awesome reviews:
We called many used truck part dealers and really they were not even interested in talking to us about such a small part

Kendale truck parts jumped at the opportunity to help
They were very professional
And definite life savers

They cared about our concerns and did everything
To assist us through this dilemma

5 stars for this great company -Ardy Bajger 

Great prices and great easy going staff usually have what I'm looking for brand new in box for awesome deals – Robbie Willet 

Thank you Kendale, after 12 months of contacting other yard all over the USA you guys not only had the part but were willing to send to Australia.
The TCM fixed all my transmission issues & I'm back 4wdriving again. – David Clarke 
Certified Green Recycled Parts
If you are looking for used auto parts Edmonton, you are going to want to work with an Auto Wrecker that can guarantee that their parts are certified. When you buy Green Recycled Parts you can rest assured that your parts are top quality. As a proud member of the AARDA, Alberta's authority in auto parts, we are one of the largest certified green recycled parts sellers in Edmonton. To learn more about Green Recycled Parts, check out this page.
300,000+ parts in stock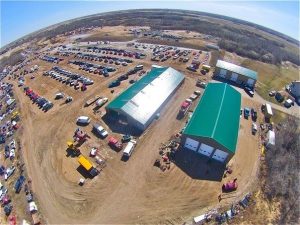 We have massive storage and dismantling facilities on the outskirts of Edmonton, at any given time we have over 300,000+ parts from cars, trucks, SUVs and vans ranging from brand new model years to classic rebuild-ready models. Our parts experts can source the exact part you are looking for and have it ready for you in no time.
Get in touch with us today
looking for parts or wanting to sell us your old vehicle?
Give us a shout at (780) 476-1066
or fill out this form to get in touch with one of our parts experts